RS Taichi Drymaster Kompass Jacket Eagle Gray is an adventure riding jacket that supports all weather conditions by adopting large ventilations on both chests and the back to withstand the heat in addition to waterproof and breathable materials that make it comfortable when riding in the rain.
A high level of safety is ensured by reflectors that can be seen from all directions and CE level 2 protectors on the shoulders and elbows.
Equipped with 2 waterproof pockets on the front and 1 waterproof pocket on the back. Riding in a light state is possible by storing baggage.
Equipped with an attachment for attaching a chest protector (sold separately). The chest protector can be attached and detached with a snap button.
The back protector can be upgraded with a CE level 2 protector (sold separately).
・CE level 2 soft type protector (shoulder/elbow)
・Large ventilation (chest/back)
・Inner jacket that can be worn alone
Features
100% waterproofing and excellent breathability DRYMASTER
A lightweight all weather condition jacket
Big air vent zippered chest air intake and back exhaust for airflow.
Individually wearable removable insulated inner jacket
Chest Protectors can be attached
CE Level2 protector on shoulder and elbow
Built-in protectors in various places
Reflector equipment for visibility in nighttime
Front waterproof cargo pocket for convenience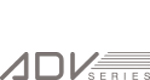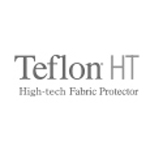 Check out the Product video for – RS Taichi Drymaster Compass All Season Jacket