OFF ROAD – JUMPSHOT
Homologation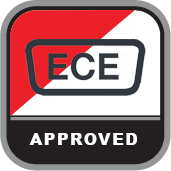 The helmet comes with ECE 22.05 and ISI certification.
Shell
KYT experience in the Off Road sector, result of the collaboration with riders and specifics analysis conducted about agonistic and amatorial uses of the off road helmets, led to design a new captivating shell.The analysis (FEM) and the consolidated experience in the resinous and plastic materials developed over years have led to design of different thickness shell with high resistance. Jumpshot is made in single shell size.
Protective Polystyrene
The Protective Polystyrene is produced in 1 size and has better ergonomics and a variable density. This characteristic allows a gradual and progressive absorption of the energy produced by the impact. Even if the bigger part of the energy created by the impact is absorbed by the external shell, thanks to its deformation, the role of polystyrene is determinant for the absorption of the residual power.
Ventilation
Internal polystyrene was studied to work in symbiosis with the air intake on the external shell. Particular channelings obtained on polystyrene, permit to air flow intake an optimal ventilation into the helmet and a quickly exhaust of the hot air.
Inners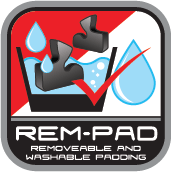 The cheek pads and the internal comfort shell can be removed, washed and replaced. They are made of soft breathable bielastic fabric with synthetic fibers, that offer a high sweat absorption and keep fresh and dry. The cheek pads are easily removable, there are available cheek pads with different thickness.
Retention System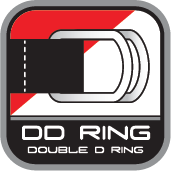 The retention system used is the "D-RING" in light alloy.
PEAK
The peak has an elongated, protective profile and it's easily adjustable to multiple positions without using tools. The screws are made of metal.